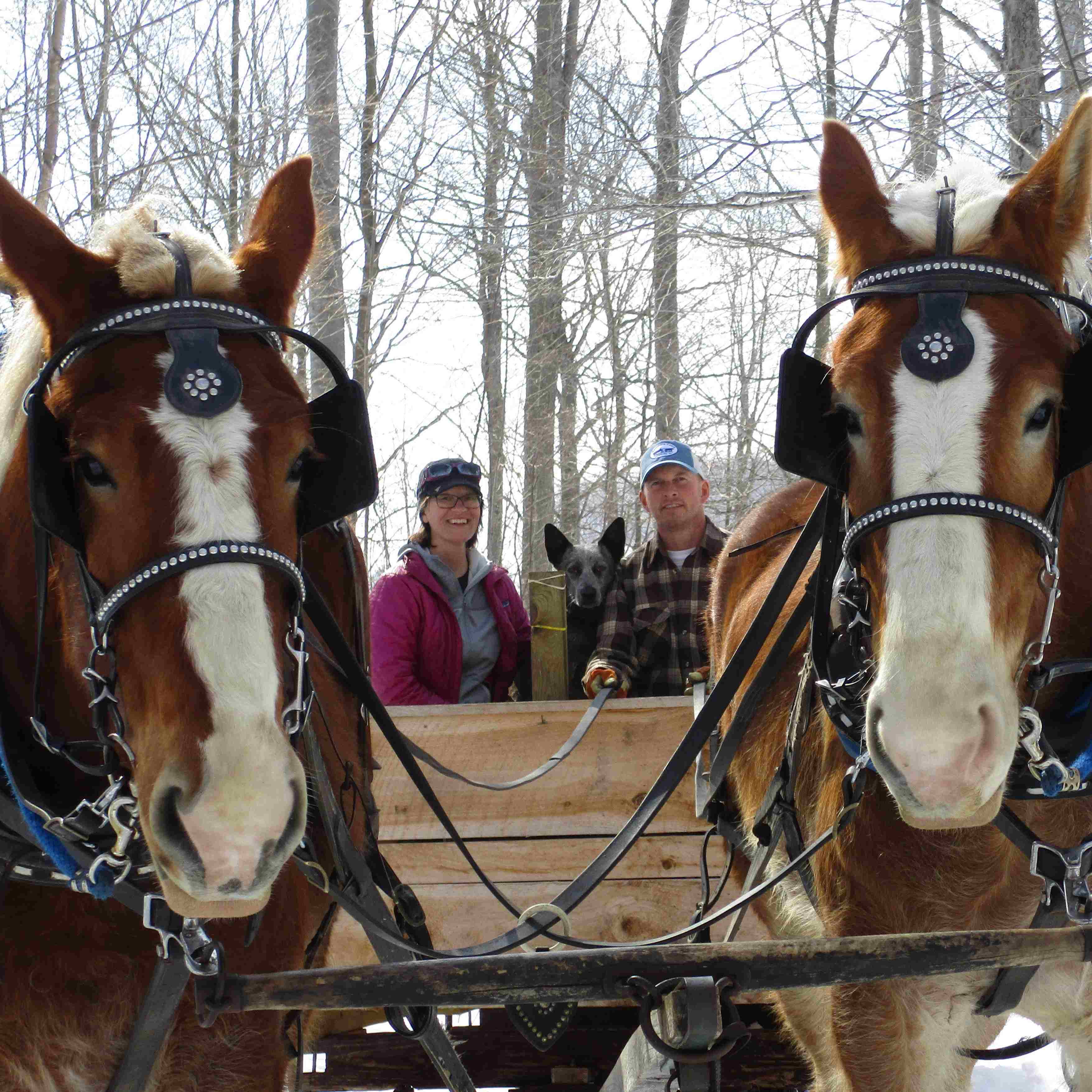 Raikko's Farm
Contact: Theresa and Eric Raikko
, ,
Email Address: RaikkosFarmLLC@gmail.com
Phone: 231-420-6541
About Us
Eric and Theresa Raikko raise grass fed and grass finished beef, produce small batch wood fired maple syrup and seasonally raise Berkshire and Duroc hogs on non-gmo feed. All livestock is raised naturally without the use of antibiotics or growth hormones. Eric and Theresa use their team of Belgian draft horses for some of their farm work including: making hay, hauling sap and firewood and feeding cattle in the winter.
Raikko's Farm, LLC
4097 Schmalzried Rd.
Levering, MI 49755
231-420-6541
raikkosfarm.com
"Every Farm Needs a Team"